Enjoy Azar's premium features with the VIP subscription:
1. Global Match Pass - Make international friends by choosing your favorite country for FREE!
2. Domestic Guarantee 20% OFF - 20% off guaranteed matching with your country.
3. Change your location to somewhere fun (Mars, cave, desert and many more!)
4. Change your nickname
5. Use the rear camera
6. VIP app icon
You can purchase the VIP membership by tapping on the VIP promotion banner at the bottom of the screen in the Discover tab (🌍) or you can find it in the Gem store.
Unfortunately, you can't purchase the VIP subscription in more than one account.
If you would like to unsubscribe from the VIP membership, you must do it yourself from iTunes.
After unsubscribing from the VIP membership, you can check how many days you have left in your subscription by going to your Item Inventory.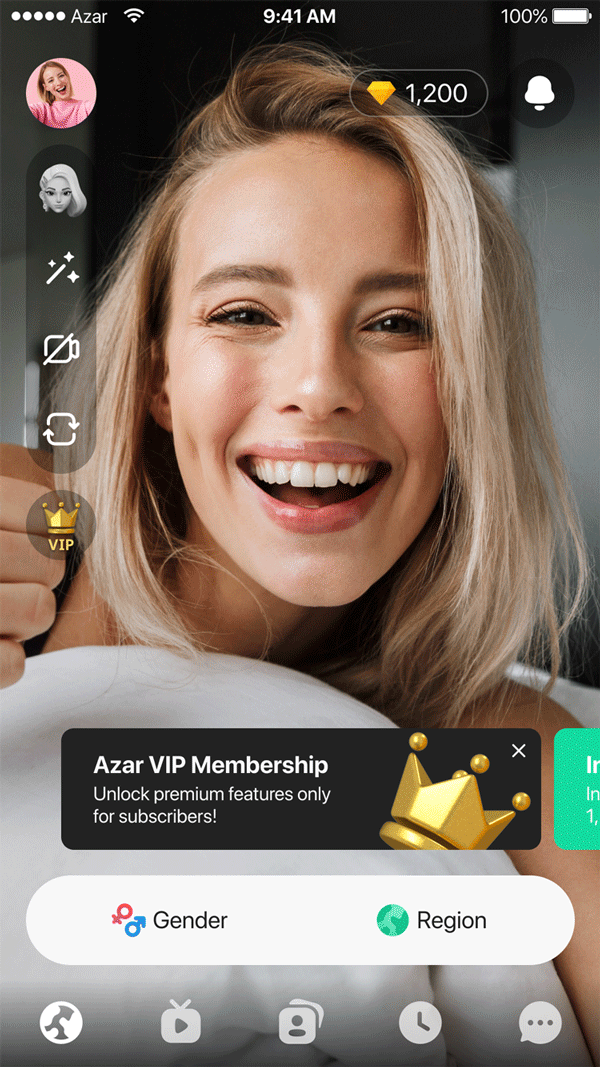 Azar adjusts the price of VIP membership according to the foreign exchange rate and tax changes.
The price changes will impact only to new subscribers who subscribe after the time of change.
If you subscribed VIP membership before these changes were made, your current subscription will not be affected unless you cancel your subscription and resubscribe.