Safety is one of our top priorities. We have zero tolerance for behaviors that violate our guidelines, so If you ever see something that goes against our policies, please don't hesitate to report it to us so that we can take action.
You can report inappropriate users by clicking on the shield with the "!" in the middle while you are matched with them or from the history tab.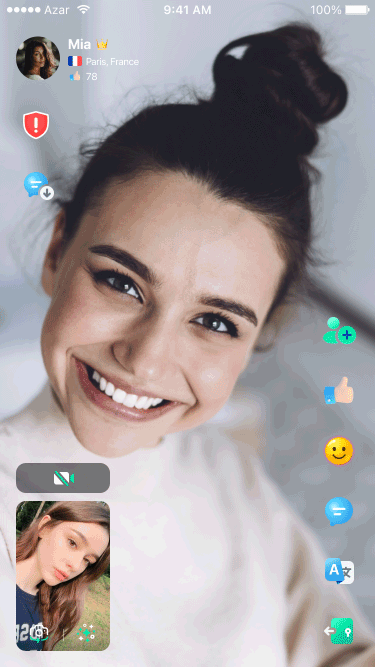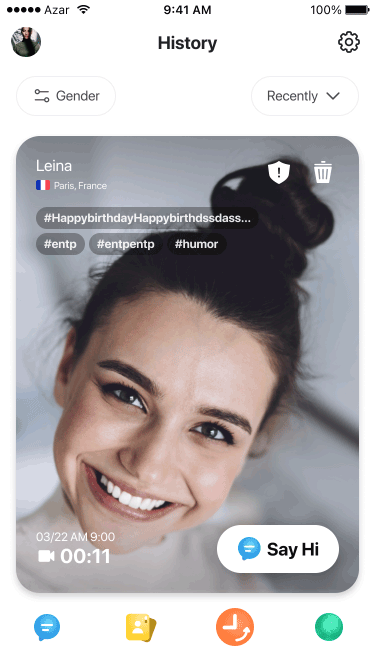 Alternatively, if you'd like to report inappropriate messages, please enter the chatroom with the improper messages and click on the "⋮" symbol on the right upper corner of the screen. After that, please select the report button and send us your report.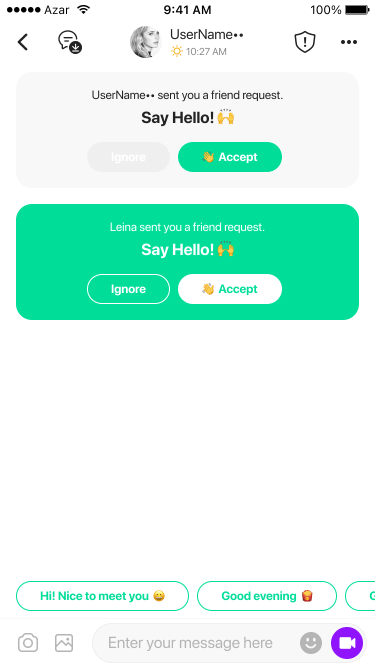 Your reporting helps us make the Azar community safe and fun.